Web Editors:

FB Group
(Private)
---

FB Page
(External)
---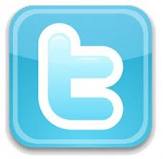 How To Guide
for FB or Twitter
KEYSTONE CANINE TRAINING CLUB
Keystone Canine Training Club offers dog and puppy training in the Pittsburgh, PA area. We are a non-profit organization mainly devoted to providing basic obedience training to dogs and their owners, to make their pets well-behaved family members and welcome members of the community. We offer Puppy Kindergarten, Puppy Family Manners, and Family Manners Obedience classes at Basic and more advanced levels. We also offer classes in Agility, Rally, Scent Work, and Tricks. We have preparation classes for Canine Good Citizen (CGC) and CGC Advanced (CGCA) testing, and for Therapy Dogs International (TDI) testing. We have certified Puppy STAR, CGC, CGCA and TDI evaluators. In addition, we have an extensive Community Outreach program, and give frequent demonstrations (including dance routines and "doggie weddings") at senior citizen homes, day care centers, community events, and nursing homes. Our events and instructors have been featured in local newspapers, cable television, and even the Wall Street Journal. One of our instructors and her dog appeared with the Pittsburgh Symphony Orchestra! Our classes are open to the public. All of our instructors and officers are strictly volunteers, who freely donate their time and energy to benefit the community. See the Testimonials page for some comments on our classes. Click on the Flyer to learn more about KCTC and what it has to offer. Our location is 5167 Brownsville Road in Baldwin Borough, in the south suburbs of Pittsburgh, PA. Our mailing address is PO Box 921, Bethel Park, PA 15102-0921.
Our next session of classes will begin June 3.
---
UPCOMING EVENTS BELOW (IN CHRONOLOGICAL ORDER). (CLICK HERE FOR PAST EVENTS.)
---
WCRL RALLY TRIAL
Our next rally trial will be May 9 - 10, with Run-thrus the evening of May 4. The trial judges will be Carolyn Martin and Phyllis Huber. Click here for more the Premium.
Trial Schedule
Saturday, May 9, 2015

Trial # 1 – 8:30 a.m

Judge

Trial # 2 - To follow Trial 1

Judge

Level 1

Phyllis Huber

Level 1

Carolyn Martin

Puppy

Phyllis Huber

Puppy

Carolyn Martin

Level 2

Phyllis Huber

Level 2

Carolyn Martin

Veteran

Phyllis Huber

Veteran

Carolyn Marin

Level 3

Phyllis Huber

Level 3

Carolyn Martin
Sunday, May 10, 2015

Trial #1 – 8:30 a.m.

Judge

Trial # 2 – To follow Trial 1

Judge

Level 1

Carolyn Martin

Level 1

Phyllis Huber

Puppy

Carolyn Martin

Puppy

Phyllis Huber

Level 2

Carolyn Martin

Level 2

Phyllis Huber

Veteran

Carolyn Martin

Veteran

Phyllis Huber

Level 3

Carolyn Martin

Level 3

Phyllis Huber
"NOT YOUR ORDINARY" GARAGE AND BAKE SALE
We will be having a garage and bake sale on Sunday, May 17, 8:00 am to 1:00 pm. It is free and open to the public. We will have new or gently used pet and household items, baked goods, raffles, and demonstrations. Click here for more information.
TDAA TEACUP AGILITY TRIAL
Our next Teacup agility trial will be May 30 - 31. Click here for the premium.
WE NOW USE ELECTRONIC TIMERS
ALL CONTACT EQUIPMENT IS RUBBERIZED
JUDGE: Darla Annonio, Morgantown, PA
Padded Rubber Indoor Ring
FIVE RUNS EACH DAY:
Saturday: Four Leaf Clover; Std Class 1; Std Class 2; Stay Out of Jail; Std Class 3
Sunday: Helter Skelter ; Std Class 4; Std Class 5; Snooker; Std Class 6
---
ON-GOING EVENTS - SEE BELOW
---
KCTC ON YOUTUBE!
We have created a short video about KCTC that has been posted on YouTube. Click here here for the link.
OPEN OBEDIENCE DROP-IN CLASS
Our Open Obedience Drop-In class is normally held Saturday at 9:00 am. Julie Agosti is the instructor, and she teaches the skills needed for AKC Open Obedience. It is intended for handlers ready to move on to AKC Open from AKC Novice, although a Novice title is not a prerequisite to attend this class. Classes will be held on May 2, 16, and 23. The fee is $10.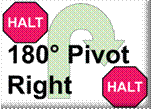 WCRL (FORMERLY APDT) RALLY
Our World Cynosport Rally (WCRL) classes are mainly intended to prepare handlers for WCRL competition, but is open to anyone who wishes to learn about Rally. These classes will resume in January.
CONFORMATION CLASS AND INTRODUCTION TO CONFORMATION
Conformation class with Clare Schmalz and Bill Colbert has resumed and is held every Wednesday at 8:30 pm, even between class sessions. Drop-ins are welcome! Introduction to Conformation is a 5-week class, by appointment. Send an email to info@keystonecanine.com if you wish to enroll.
DONNA ROHAUS AGILITY LESSONS
International Agility competitor Donna Rohaus of Agility CAPabilties gives private and group agility lessons at KCTC. Donna's next dates are May 14 and 22. Contact Dan Goldberg to reserve a time slot.
MEMBERSHIP AND BOARD MEETINGS
KCTC Membership meetings are held the third Sunday of odd-numbered months at 7:00 PM, at the club. No dogs please! The next meeting will be May 17.
KCTC Board of Directors meetings are normally held the second Sunday of each month at 7:00, at various locations.
---
Last Updated: April 25, 2015
Powered By: