Web Editors:

FB Group
(Private)
---

FB Page
(External)
---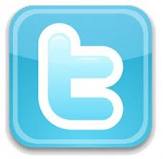 How To Guide
for FB or Twitter
KEYSTONE CANINE TRAINING CLUB

CLASS NOTES

Our next session of classes will begin on Monday, January 2, 2017. Enrollments will open at 9:00 pm on Sunday, December 18, and close on Wednesday, December 28. See the CLASS SCHEDULE page for the list of classes, start dates, and times.



UPCOMING EVENTS
- Scroll down for more information and registration forms.


Short Session 2016 - through December 14

Holiday Party - December 5

NoseWork Fun Afternoon/Night - December 10

Donna Rohaus Agility Seminars and Private Lessons - December 10 and 26



ABOUT US
Keystone Canine Training Club offers dog and puppy training in the Pittsburgh, PA area. We are a non-profit organization mainly devoted to providing basic obedience training to dogs and their owners, to make their pets well-behaved family members and welcome members of the community. We offer puppy and young dog classes (for dogs under one year old), Family Manners Obedience classes at Basic and more advanced levels. We also offer classes in Agility, Rally, Scent Work, and Tricks. We have preparation classes for Canine Good Citizen (CGC) and CGC Advanced (CGCA) testing, and for Therapy Dogs International (TDI) testing. We have certified Puppy STAR, CGC, CGCA and TDI evaluators. In addition, we have an extensive Community Outreach program, and give frequent demonstrations (including dance routines and "doggie weddings") at senior citizen homes, day care centers, community events, and nursing homes. Our events and instructors have been featured in local newspapers, cable television, and even the Wall Street Journal. One of our instructors and her dog appeared with the Pittsburgh Symphony Orchestra! Our classes are open to the public. All of our instructors and officers are strictly volunteers, who freely donate their time and energy to benefit the community. See the Testimonials page for some comments on our classes. Click on the Flyer to learn more about KCTC and what it has to offer. Our location is 5167 Brownsville Road in Baldwin Borough, in the south suburbs of Pittsburgh, PA. Our mailing address is PO Box 921, Bethel Park, PA 15102-0921.
We do not offer Service Dog training. Service Dog training (for people with disabilities, health issues, or special needs) is entirely separate from the Therapy Dog class the we offer (which is for people who take dogs to nursing home visits, school reading programs, etc.).
__________________________________________________________________________________________
WCRL RALLY TRIAL NOVEMBER 26 - 27
Our WCRL Rally trial was well-attended. Congratulations to the teams that earned new titles:
Individual Level Titles
Nancy Ann Whitley and Icee RL1
Paula Shimko and Chloe RL1
Clint Connors and Shadow RL2
Stephanie Day and Lila RL3
Combined Level Titles
Shari Caruso and Halo RL1X1
Stephanie Day and Lila RLIX1
Nancy Cole and Bella RL1X3
Diana Squicciarinia and Glinda RLIX4
Lucy McCloskey and Sonny RL1X17
Pam Lewis and Laika RL2X1
Lucy McCloskey and Sonny RL2X17
Tena Parker and Oswin RLPX1
Shari Caruso and Max RVX1
Lucy McCloskey and Sonny RVX2
Combined Level Championship Titles
Shari Caruso and Halo ARCH
Lucy McCloskey and Dallas ARCH
Joanne Schreiber and Skye ARCHX
Carolyn Martin and Dare ARCHMX6
SHORT SESSION 2016
We are having a 3-week short session of drop-in classes from November 28 – December 14. Click here for the schedule. The cost is $5 per dog per night, or $15 for non-members. Non-members need to bring their dogs' vaccination records. Please contact the instructor if you plan to attend, or email info@keystonecanine.com. Note - the following classes are full: Alphabet Drills December 12, and Standard Agility JWW December 14.
HOLIDAY PARTY DECEMBER 5
Our annual Holiday Party will be held on Monday, December 5 at 6:00 pm, at the South Park Clubhouse. Good food and good times! The cost is $30 per person. Click here for more information and a reservation form.
DONNA ROHAUS AGILITY DECEMBER 10 AND 26
Donna Rohaus will be giving Beginning, Intermediate and Advanced level seminars and private lessons on December 10 and 26. Contact Dan Goldberg at samoyed4@verizon.net for more information, or if you would like a time slot.
HAIR OF THE DOG PARTY JANUARY 1
Join us January 1 from 9:00 am - noon for a social event to welcome the New Year. Bring any leftovers from the night before. Dogs are welcome too!
ON-GOING EVENTS
---
KCTC ON YOUTUBE!
We have created a short video about KCTC that has been posted on YouTube. Click here here for the link.
OPEN OBEDIENCE DROP-IN CLASS
Our Open Obedience Drop-In class is normally held Saturday at 9:00 am. Julie Agosti is the instructor, and she teaches the skills needed for AKC Open Obedience. It is intended for handlers ready to move on to AKC Open from AKC Novice, although a Novice title is not a prerequisite to attend this class. The next class is December 3. No classes the remainder of December. The fee is $10.
CONFORMATION CLASS AND INTRODUCTION TO CONFORMATION
Conformation class with Clare Schmalz and Bill Colbert is held every Wednesday at 8:30 pm, even between class sessions. Drop-ins are welcome! Classes will be held November 30 and December 7. No classes after that until January 11. Introduction to Conformation is a 5-week class, by appointment. Send an email to info@keystonecanine.com if you wish to enroll.
MEMBERSHIP AND BOARD MEETINGS
Our regular membership meetings are normally held the third Sunday of odd-numbered months, at 7:00 at KCTC. The next meeting will be January 15.
Our Board meetings are normally held the second Sunday of each month at 7:00, at various locations. You can contact the Board at Board@keystonecanine.com.
Last updated December 2, 2016